Spring" racing begins Wednesday
Image: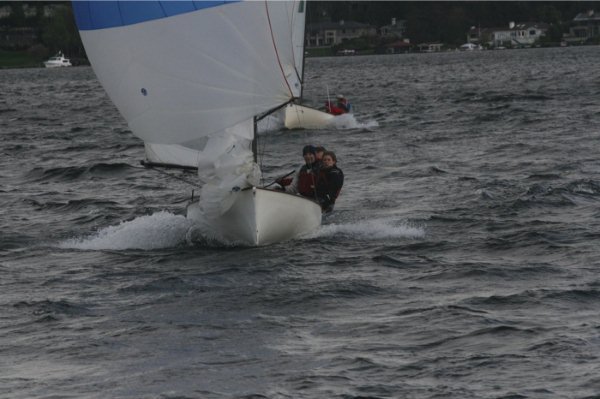 Thistles are rigged and on the dock, which means it's time to race!
Racing starts Wednesday (April 13). Fleet Captain Doug Stumberger (3957) reminds us that the lake water is SERIOUSLY COLD right now, so dress accordingly:
The King County Lake Buoy shows water temperature on the racecourse is 46 degrees F, so dress break out the neoprene and dress accordingly -- wetsuit, dry suit, whatever you need to keep warm just in case you or your skipper feel a sudden need for some aquatic exercise.
And a reminder: CYC requires all sailors to wear a PFD at all times while racing centerboard boats.