Fleet Cross-Country Ski Trip a Success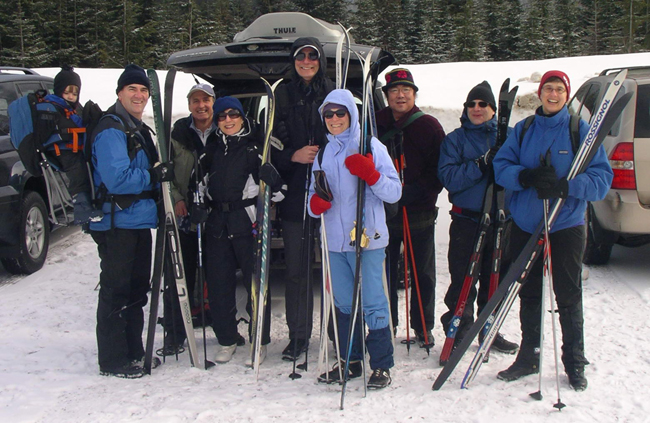 On Sunday January 25, five boats were represented on the cross-country ski trip to Hyak.  We skied on the John Wayne Iron Horse State Park trail along Keechelus lake. This is on the East side of Snoqualmie Pass and is now a state park along the former Milwaukee Road RR roadbed.
Mary Goodman organized it and her husband Kerry Nielan and neighbor John Hirasawa came representing Thistle 3928.  Wayne Balsiger and Karen Gilbert represented 3664 while Georgia Lomax represented 3663.  Fleet Captain Dan Belenky represented 3792 with Tim and Forest Scearce represented Thistle 269.
The snow was lightly falling and the sun was out for awhile in the 22 to 28 degree weather.  A great day for skiing.  We could readily see the slide at Hyak that put the chair lift out of commission.  We skied, had a lunch break and then back at the cars, hot chocolate.  A successful and fun day for all.
Another ski trip is tentative planned for late winter.